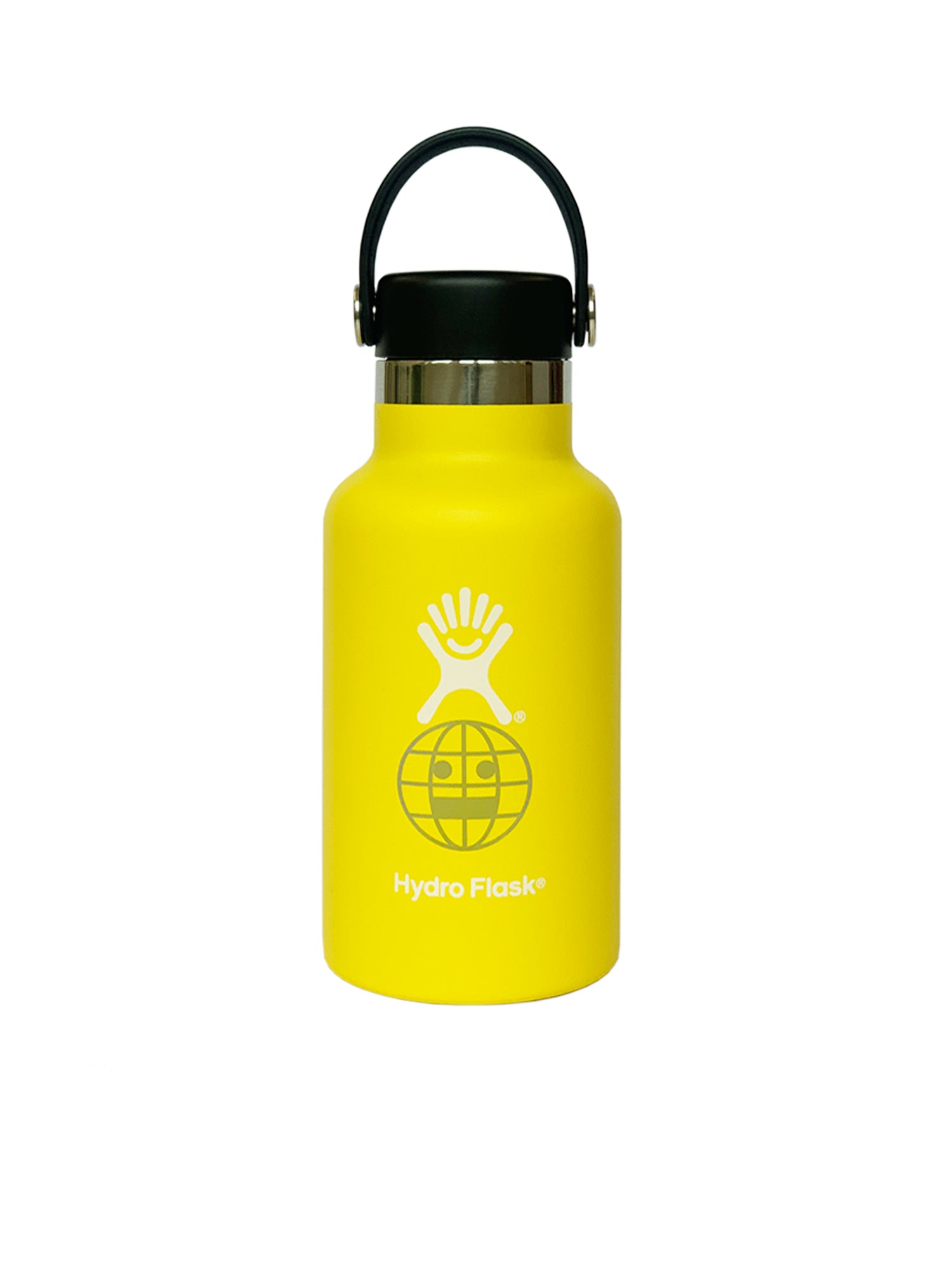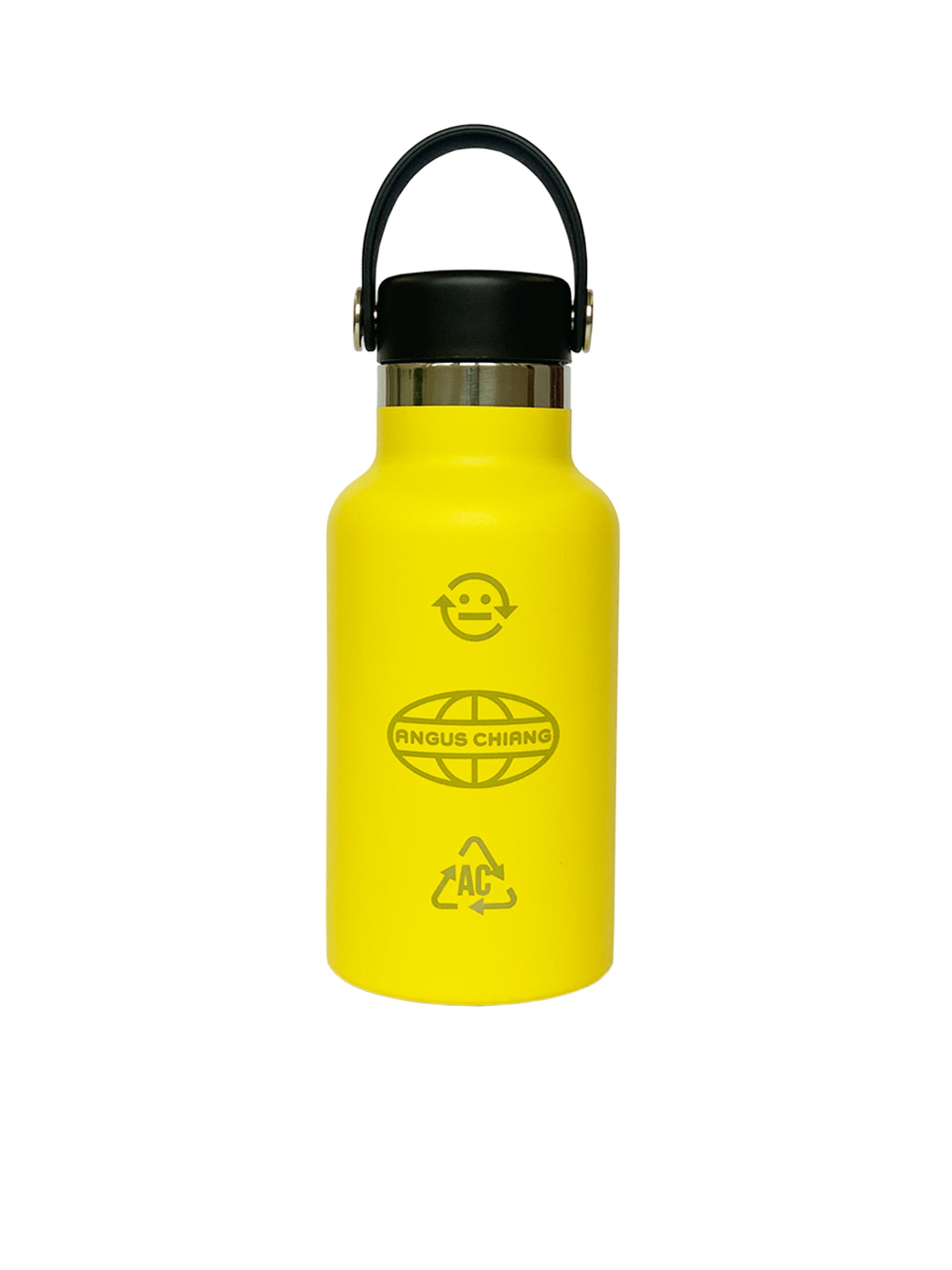 [ HOLIDAY PROJECT ] EARTH GUARDIAN IS ME WATER BOTTLE 12OZ
12 oz water bottle in yellow with silver and white prints on surface. 
18/8 Pro-Grade stainless steel.

Measurement details
Voulume 355 ml
Mouth Diameter 2.28"
Diameter 2.91"
Height 6.8"
Weight 9.6 oz
Sign up to receive news about Angus Chiang
collections, events and sales.